Robert Herdt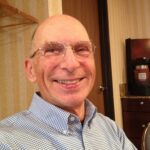 Bob Herdt is retired from a lifetime of research, teaching and management of international agricultural research organizations. From1969 to 1974 he was on the faculty at the University of Illinois. From 1973 to 1983 was a researcher and then head of the agricultural economics program at the International Rice Research Institute in the Philippines. He then served as Scientific Advisor at the CGIAR Secretariat at the World Bank. From 1986 through 2000 he was Director of Agricultural Sciences at the Rockefeller Foundation in New York, and from 2000 to 2003 he was the foundation's Vice President for Program Administration.
Herdt earned his undergraduate degree in General Agriculture and Master's degree in Agricultural Economics at Cornell, and a Ph.D. degree in Agricultural Economics from the University of Minnesota. His professional career focused on world food issues, the effect of agricultural technology and information on the productivity of farming systems and the effect on the well-being of rural people in developing countries.
His recent work on management of agricultural research, intellectual property rights, and the economics of technological change is designed to foster understanding of the role of new technology as an important force generating agricultural productivity and income gains over the past century.  Recently he published a retrospective on lessons from his career: People, institutions, and technology: A personal view of the role of foundations in international agricultural research and development 1960–2001, which appeared in the April 2012 issue of Food Policy Volume 37, Issue 2.
He currently serves on the Boards of three small non-profits: Aquaya, Market Matters, Inc. and The Asia Rice Foundation USA. He served as Adjunct Professor of Agricultural Economics and Management at Cornell University from 1979 through 2021.