Kindergarten Spotlight
Kindergarten has always been and remains one of the most magical years of a student's time at St. Thomas's! And despite the new safety guidelines and pod style learning, the Kindergarteners have shown unyielding enthusiasm and positivity. Additionally, the new protocols have provided the teachers with an opportunity to discover new ways of exploring, playing and learning. Most importantly, our Kindergarten teachers point out that the small pods have allowed for all of the students to be heard and to be a significant fabric of the group.
Ms. Page and Ms. Cassello both report that Kindergarten is busier than ever! They begin their day with morning activities, explorations and projects which center around themes/units. While we may no longer be able to accommodate cooking in the classroom, last week's theme of Apples lost no ground as the students were found taste testing, weighing, graphing, and experimenting all the same! The Kindergarten schedule is rounded out with morning meetings and daily Chapel, math stations, specials, choice time, quiet time, and the students' favorite – PLAY! 
The Class of 2027 has been especially fond of creating using beautiful junk, digging in the garden, playing in the mud kitchen, and observing the classroom pets. Recently, they took great interest in their visit to Edgerton Park to pick out a tree for the annual tree study project. And of course, they are all looking forward to the trout project that will begin sometime in January.
While we regrettably are not allowed to welcome our families directly inside the classroom, Ms. Page wants you to know this, "If you walk into my classroom you will see a lively and engaging classroom with a balance of child-centered and teacher facilitated activities, and a mutual respect between students and teachers." Ms. Cassello adds, "You would see students indulging their senses of curiosity and sharing their thoughts, ideas, and experiences." And for Mrs. Panza, who every so often gets a sneak peek, she says you would witness, "An amazing group of unique individuals – children and adults alike –  joyfully playing, learning and sharing together each day."
About our Teachers!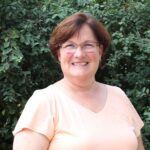 Ms. Page has been the beloved Head Kindergarten teacher at St. Thomas's Day School for the past 35 years. Her favorite part of teaching is getting to meet a new group of children every year with their own set of personalities, interests and engaging spirits and to see the joy and wonder when they discover something new or are able to accomplish something they were unable to do before. Ms. Page is the mother of three STTS graduates and a proud new grandmother of 7 month old Chloe. Ms. Page's hobbies include traveling, flowers, spending time with family and listening to music.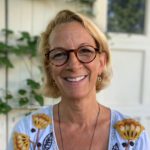 Ms. Cassello was a teacher in our Extended Day program last year and served as a substitute teacher for Spanish and Science last spring. In her time before St. Thomas's, she has worked as a teaching assistant, a children's reference book editor, stay-at-home mom of four, and a literacy tutor. Ms. Cassello loves the outdoors and nature and is an avid hiker, camper, and kayaker.