Welcome to St. Thomas's Day School!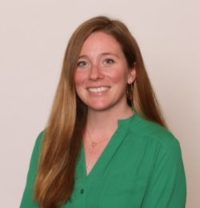 Welcome from the Director of Enrollment Management
We are so excited to welcome you to our incredible community! We cannot wait for you to explore and take advantage of the fun activities, opportunities, and challenges that await you at St. Thomas's Day School. From the first day of school all the way until sixth grade graduation, your family will be part of a dynamic, diverse, and collaborative community, dedicated to living out the mission of St. Thomas's Day School.
So, let's get started!  Please complete the online contract by logging into your Schooladmin parent portal and submitting it by April 10, 2020. Please don't hesitate to contact me with any questions!
We can't wait for the school year to start!
Warmly,
Katie Patterson
Director of Enrollment Management