Welcome from the Director of Enrollment Management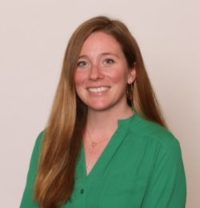 Dear Families,
During this time of uncertainty, St. Thomas's Day School can assure you one thing. That regardless of situational circumstances, we will provide your child with the best possible educational program. Last spring, our teachers pivoted, adapted, and shifted their curriculum while maintaining the integrity of the program and did it with an unwavering St. Thomas's spirit.

We began the 2020-2021 school year with in person learning! Due to our unique size and building footprint, we were able to welcome all students back to the St. Thomas's Day School campus five days a week, while maintaining compliance with the comprehensive guidelines provided by the CDC, DPH, and CT State Department of Education. You can review our detailed reopening plan for fall 2020 here.
I assure you that we are first and foremost guided by the safety of our students and teachers, and while that might mean either in-person or online learning at any point in the coming months, we are confident that we are well prepared in any scenario to provide a productive and educational experience for your child/children.
We understand that navigating the admissions process to a private school during this time may be a daunting process, but we are here to assist you at every step.  Even though our campus is still closed to visitors,  the admissions office is prepared to provide you with a customized touring and interviewing experience this year. I invite you to contact me to set up a phone or video call to get you and your family started!

I look forward to hearing from you!
Katie Patterson
Director of Enrollment Management
kpatterson@stthomasday.org
203-776-2123 ext. 120