Sixth Grade Spotlight
The sixth-grade year is an important year in the life of a St. Thomas's Day School student as they work on building their independent learning and leadership skills in preparation for the transition to middle school. The students learn strategies to help them manage their time, materials and assignments on their own. Additionally, they work on building essential leadership skills such as self-development, team development, strategic thinking and acting, civic-mindedness and innovation.
Throughout a "normal" year, the sixth-graders are presented with many opportunities to build their leadership skills and celebrate their final year at the school. This year, with all of the restrictions and guidelines due to COVID-19, the sixth graders are tasked with finding new and meaningful ways to fulfill their role as school leaders. They have been finding ways to connect with their second grade buddies through letter writing and video messages, and are fulfilling their Chapel duties by presenting during Virtual Chapel, which is streamed into all the classrooms. The circumstances surrounding this year have driven students to think strategically and be inventive, both skills that will build their leadership and independence.
An important component of development during this particular year involves self-reflection. Students began the year with a mini-unit focused on learning more about their identities and dug deep to explore how their individual experiences impact who they are, how they see themselves, and how they see others. The unit was designed to set the stage for the tremendous amount of learning that will happen in the months to come. It helped them frame their thinking as they explore history, geography, literature, social relationships, and even math. This new material and the discussion of big topics has been a highlight of their year for students so far.
Another way in which learning amidst a pandemic has helped students become independent learners is the implementation of the flipped classroom. The flipped classroom model involves assigning video lessons and reading material for homework that will prepare students to fully engage in the active learning part of lessons the next day. After reviewing the material, students arrive at school ready to engage in independent work, partner work, small group or one-on-one instruction with the teacher. The flipped Classroom model makes learning self-paced and allows students to review material as often as necessary, giving them the opportunity to gather questions, observations, and comments before having to speak in the classroom.
While the sixth-graders have shown a great deal of maturity this year and are actively engaged in serious learning and reflection, their day is filled with many opportunities to play and be children before they move on to middle school. Mrs. Vasseur and Mr. Moore report that being outside, socializing, and recess are what they love most about their day. This is perhaps where they are doing their most important work, as they continue to develop their own personalities and deepen relationships.
Mrs. Vasseur started teaching in Canada in 2000. Since then she has taught a plethora of elementary grade levels and ESL/Special Education. She is in her third year at St. Thomas's Day School. Mrs. Vasseur lives with her husband Dave, three children (Matthew, Kaelin, and Greyson '22) and their puppy Cooper. In her free time she enjoys skiing, running, playing board games with her family, and spending time with family and friends at her cottage in Canada.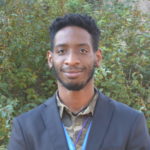 Mr. Moore has been teaching for the past three years. He came to St. Thomas's this year to serve as the Assistant Teacher in sixth grade. He enjoys basketball and martial arts.
Click on the video below to view A Day in the Life of Sixth Grade.