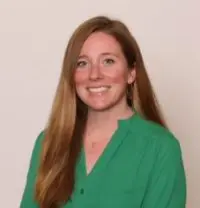 It is with great pleasure that I welcome you to the dynamic, diverse and collaborative community that we call "home."
Our unique size allows for each student to be recognized as their individual self, where teachers have the ability to differentiate and offer small group instruction. This supportive environment helps to nurture a love of learning in all students. We are also eager to share the fun activities, opportunities and traditions that await you at St. Thomas's Day School.
I invite you to explore the important links below and to RSVP for our Welcome Morning Gathering and Playdate on April 5, 2023.
We look to the 2023-2024 school year with great anticipation and can't wait to welcome you to campus!
Warmly,
Katie Patterson
Director of Enrollment Management and Financial Aid